Source
http://www.namnewsnetwork.org
March,05,2010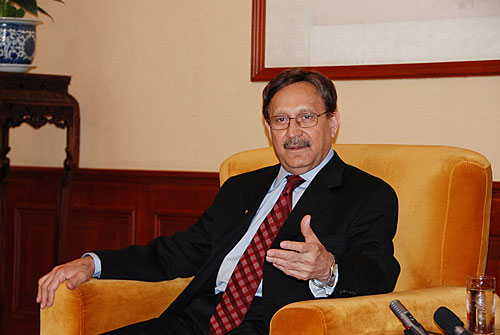 ISLAMABAD, March 5 (NNN-APP)
-- Pakistan Acting President
Farooq H. Naek
said on Thursday that all-out efforts would be made to protect minorities' rights in the country.
Addressing the participants of Hindu Community at a function arranged by Ministry of Minorities at the auditorium of National Council of the Arts to celebrate Hindu festival, 'Holi' he said all people living in Pakistan have equal rights, whether they are Muslims or non-Muslims.
"It is the prime responsibility of every Pakistani to safeguard the basic rights of the minorities as they are playing key role in the progress, development and prosperity of the country", he said.
He said that soon after the creation of Pakistan,
Quaid Azam Muhammad Ali Jinnah
had stated that all people living in the country are equal.
Naek said that PPP-led government is taking all possible steps for the prosperity and progress of the minorities.
He said the government has allocated five per cent quota for minorities in government jobs, while funds have also been increased for their welfare. He said it has also been decided to celebrate minorities festivals at the government level.
The government, he said has declared Aug 11 as minorities' day in the country.
He said that all religions teach love, peace tolerance and brotherhood. He said Holi is a festival of colour, peace, love and friendship.
The Acting President said that terrorists and extremists have no religion or country and are enemies of humanity.
He said some elements in the country are trying to destabilize the country and democracy adding, "they will not succeed in their nefarious designs."
He said the country is faced with challenges of coping terrorism and poverty. He urged the masses to help the government in its efforts for tackling these problems.
He said there are two senators from the Hindu community while the same number of Hindus are ministers. Similarly, in Sindh government there is one advisor from the Hindu community. "All these belong to Pakistan Peoples Party".
Speaking on the occasion, Minister for Minorities Shahbaz Bhatti said that the PPP government is committed for the social uplift of minorities. -- NNN-APP