Source
http://www.pakistanchristianpost.com
March 22, 2010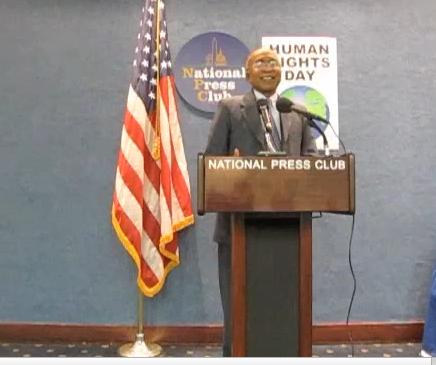 Karachi: .
(PCP) Dr. Nazir S Bhatti, President of Pakistan Christian Congress PCC have condemned Government of Punjab on not arresting.
Muslims involved in rape of Martha Bibi and burning alive to her husband on refusing to convert to Islam in city of Rawalpindi which is under nose of capital of Pakistan.
Pakistan Christian Congress PCC in a statement issued here from Central Secretariats of PCC said that rape of a woman before her children by police officer and others is shameful act which required immediate action by Chief Minister of Punjab Mian Shahbaz Sharif and leaders of Pakistan Muslim League Nawaz group but culprits are free on streets because its rape of poor Christian woman.
Arshad Masih is fighting for life with 80% burns in Holy Family Hospital Rawalpindi after his employer set him on fire on refusing to convert to Islam.
Nazir S Bhatti said " Rape of Martha Bibi before her children by Muslim police officials and burning of her husband took place few miles from Building of Supreme Court of Pakistan where Muslim justices sitting on benches of justice have no sympathy with Christian victim nor it looks crime to them because according to them may be also rape of infidel women not a crime. The 20 million Pakistani Christians are tired of appealing Chief Justice of Supreme Court of Pakistan Justice Iftikhar Mohammad Chowdry to take Suo-Motto notice while he ignored rape-murder of Shazia Bashir and burning alive of Kiran George by influential Muslim employers. CJ not heard our appeals to ensure justice for Christian victims of violence by Islamic radical elements in Gojra, Korian and Bahminwala"
"The Punjab government have failed to protect millions of Christians when Christians vote before Boundary Commission made Punjab to be a part of Pakistan" added Nazir Bhatti
"I urge every Christian organization not to hoist any banner to appeal Chief Justice Iftikhar Mohammad Chowdry to take Suo-Motto notice on any incident of violence or persecution of Christians if his honorable CJ not takes notice of rape of Martha Bibi and burning of her husband on refusing to convert to Islam" said Nazir Bhatti
I appeal Christians to Hoist Banners with Prayers to Jesus Christ instead of inviting SCP, Punjab government and Federal government because no one is ready to ensure justice to us in Pakistan