Source
http://spicezee.zeenews.com
Sunday,Feb 28,2010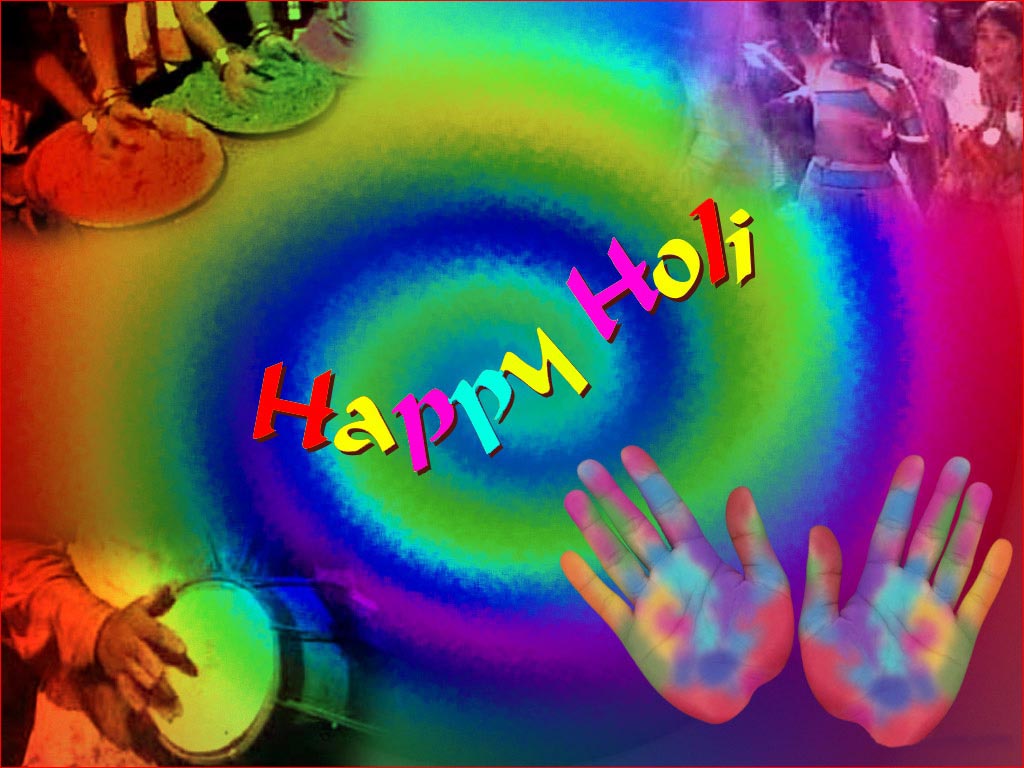 Sushi's Musings
Sushmita Dutta
Lots of colour, water, fun, joy and, of course, 'gujiya' comes to our minds when we think of Holi. Well, after shifting base to the capital of India, I realised that be it Holi, Diwali, Eid, Christmas or Lohri, the spirit of the people remains the same, the enthusiasm of Indians for celebrating any festival, irrespective of the community to which they belong to, seems to equally vibrant across the length and breadth of the country.
Every year, I and my friends, eagerly await the festival of colours- it is absolute ecstasy to get drenched in colourful water and throw colours at each other! At my workplace, I have a Muslim colleague who doesn't mind visiting temples and celebrates every festival without any second-thought and with an open heart, including Holi. I mention him here because while I was chatting with one of my other Muslim friends, I got chocked with emotions after hearing of an incident.
She told me that a few
Pakistani Hindus
who have made the capital their home, will celebrate a quiet Holi this time and not play with colours. Many Hindus, from the Sindh province in Pakistan, have christened themselves with Muslim names and live a life of seclusion. It is not that Hindus are harassed by the majority Muslim community there but they prefer maintaining a low profile due to the fear of any eventuality due to a display of their faith.
While they celebrated Diwali, one of the Hindu families was harassed by the local police. That incident has taken away the spirit of celebration from the hearts of Hindus. So Holi is sans any colours and gujiya.
After knowing about such people and incidents, I feel so helpless. Here I will spend the whole day playing with colours and water and some will be deprived of even small mercies like throwing gulal in the wind and see it fly around, spreading the warmth that the festival signifies.
By describing all this, I do not intend to fuel any tension between the Hindu and Muslim community. In fact, whenever I look at my Muslim colleague I can see how much love and affection Muslims have and how the 'Ganga-Jamuni tehzeeb' has enriched our culture for ages.
The traditions of India are very rich, indeed, and both Hindus and Muslims have an equal role in that. I remember reading a story in which Akbar, the Great, wanted to know whether the people in his kingdom are happy or not. So he disguised himself and went to markets to gauge their mood.
The Badshah was utterly disappointed and sad with what he saw. He learnt that the Hindus, during his reign, had to give a 'teerth yatra mehsool' (tax to visit a pilgrimage) which made them extremely dejected with Akbar. He was shocked to know that one had to pay taxes to get a glimpse of their God and decided to abolish this tax and allowed free celebration of all festivals and faiths.
If hundreds of years ago, a Badshah could understand the need for unity of Hindus & Muslims, why is it so difficult for the people of globalisation's era to figure this out? Why do we still feel the heat of Hindu-Muslim differences? Simple colours can not change caste or religion; they can only enhance the joy of togetherness. We must understand the fact that it is only a bunch of naysayers and haters of life indeed who try to break harmony, peace and love of people, to serve their own selfish ends. But evil shall never win.
So, this Holi, I will make sure that I spread love, happiness, colour and peace. I know that I cannot help those residing across-border, but I can definitely involve all those who really want to shed enmity. It would be an achievement if I can make even a single person laugh and see the colourful side of life, the lighter side of life.
Hatred and enmity can only be won with colours of love.
The blue, red, yellow, orange or violets will not lose their charm if they fall on a Hindu or a Muslim- then why not we all share in the fun? It will only brighten the spirit of the festival and make our souls more radiant.