By Pakistan Hindu Post (PHP)
On behalf of the (PHP) Mr. Krishna Singh Demand for Justice by Signing Petition,Whoever belives in Humanity and religious rights for minority in Pakistan.
We also demand toRepeal Blasphemy Laws in Pakistan.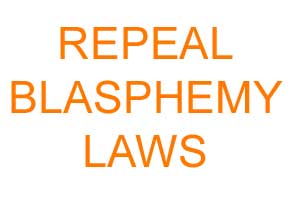 The Petition
To
Mr Yousif Raza Gillani
The Prime Minister of Pakistan
Islamabad, Pakistan

Subject : Jagdesh Kumar s murder ( beaten and lynched, a horrendous incident ) needed thorough Investigation

We, the undersigned, demand justice for the horrendous incident at a Karachi factory (Nova Industries in Korangi Industrial Area ), on April 9th, 2008, in which a 22 years old factory worker, Jagdesh Kumar, a member of a Hindu religious minority was beaten and then lynched by fellow workers following allegations of blasphemy.

We implore you to use your position to call for a thorough investigation of his murder under well reputed SSP rank police officer from Sindh police and culprits must be arrested and tried in the court of law..

Ordinary people took law into their own hands and a member of a Hindu religious minority lost his life in very brutal circumstances without any due process.

What is especially shocking that Jagdesh Kumar -- was killed in the presence of police, who failed to intervene. There are sources that say that the police and factory management could have saved the victim from being lynched but they didn't . Footage from cameras at the leather factory would undoubtedly reveal the truth. The allegations that the Factory management did too little to save Jagdesh s' life must also be investigated.

More than his death, the family is shocked over the brutality of his murder. Jagdesh's body was taken to Mirpurkhas (where his family resides) a day after the incident but his mother was also not allowed to look at his dead body because his face was badly mutilated. His mother is still lying unconscious asking every body to bring her son back and his father is crying silently.

Jagdesh Kumar was stabbed in the left eye with a screw driver and his back was stabbed with scissors. They also beat his head with some hard object till he died." Later on they took his body out of the factory and tried to burn the body on the main road .

The medico-legal report released from the ML office at JPMC which stated that Jagdesh's death occurred due to "acute head injury resulting from hard and blunt objects."

Twenty-two-year-old Jagdesh was the youngest of eight siblings, had moved to Karachi three years ago for better job prospects. In Mirpurkhas, he was earning only Rs50 per day so his parents sent him to Karachi , where he was earning about Rs. 200 ( $ 3.00 ) per day . They sent him to Karachi to earn some extra money for the family and they received his dead body in return.

It is also noted that some 40 Sindhi Hindu workers – all neighbors of (late) Jagdesh Kumar – have been
deprived of their jobs as the management of Nova Industries (in Korangi Industrial Area) has restricted their entrance.

In Sindh, Sindhi - Muslims, Sindhi - Hindus and Sindhi-Christians are living side by side since centuries. They have forbearance and respect for each others religious beliefs. This was the first time since the inception of Pakistan that a member from the Hindu community was charged for blasphemy. If it was true then Jagdesh should have been tried in court, and if the allegation of his blasphemous remarks was proved, he should have been awarded punishment.

It is shocking how the authorities ( specially police ) have taken no stern action yet, against the workers who took the law in their own hands , factory management and area police officers for the negligence .

We demand the murder investigation and arrests of the culprits.. We call on the government of Pakistan , including Sindh Chief Minister Syed Qaim Ali Shah, Dr. Zulfiqar Mirza Sindh Home Minister and the Sindh Police Chief to carry out their elected duties to serve and protect the citizens belonged to religious minorities in Sindh . Those who committed this heinous crime must get the punishment they deserve

Sincerely,

Ishaq Tunio

itunio@hotmail.com

Cc to :

1. Syed Qaim Ali Shah
Chief Minister of Sindh , Karachi.

2. Dr. Zulfiqar Mirza
Home Minister of Sindh, Karachi

3. Inpector General of Sindh Police, Karachi .
Sign petition