By Kuldip Nayar Nation News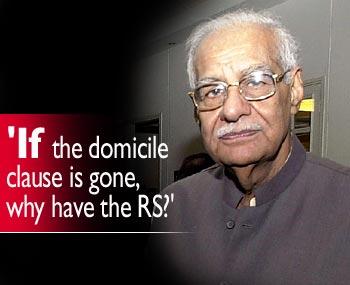 I did not want to leave Sialkot city. This was my home. I was born and brought up here. Why could not I, a Hindu, live in the Islamic State of Pakistan when there would be hundreds of thousands of Muslims residing in India? True, the religion was the basis of the partition. But then both the Congress and the Muslim League, the main political parties, had opposed the exchange of population. People could stay wherever they were. Then why on August 14, 1947, I was unwelcome at a place where my forefathers and their forefathers had lived for decades.
Our family had other reasons to stay back. Most patients of my father, a medical practitioner, were Muslims. My best friend, Shafqat, with whom I had grown up, lived in Sialkot. At his mere wish I had tattooed on my right arm, the Islamic insignia, crescent and star. I was a graduate in Persian. Pakistan had declared Urdu as its official language with which I felt at home. We had a large property and a retinue of servants. Where would we go if we were to uproot ourselves?
Then our spiritual guardian was there. It was not a superstition but our faith that the grave in our back garden was that of a Pir who protected us and guided the family whenever it faced troubles. How could we leave the Pir? The grave was our refuge. We always found relief there. Our Maa, whenever harassed or after her quarrel with our father, ran to the grave for solace. We, three brothers and one sister, bowed before the Pir every Thursday in reverence and lit an earthen lamp. It was our temple. People of Sialkot were mild, austere and tolerant. They were cast in a different mould. Our religions or positions in life did not distance us from one another. We numbered about a lakh, 70 percent Muslims and 30 percent Hindus, Sikhs and Christians. As far as I could remember, we had never experienced tension, much less communal riots. Our festivals, Diwali, Holi or Eid, were joint and most of us walked together in mourning on the Moharram Day.
Even our businesses depended on our cooperative effort. There was a mixture of owners and workers from both communities. Sport goods were the main industry and many labourers worked at home with their family to meet the order, given peace meal. Manufacturing surgical instruments was another vocation which engaged many. Such works had brought us together â€" Hindus and Muslims â€" in a common endeavour.