Source:
www.timesnow.tv
Monday,April05,2010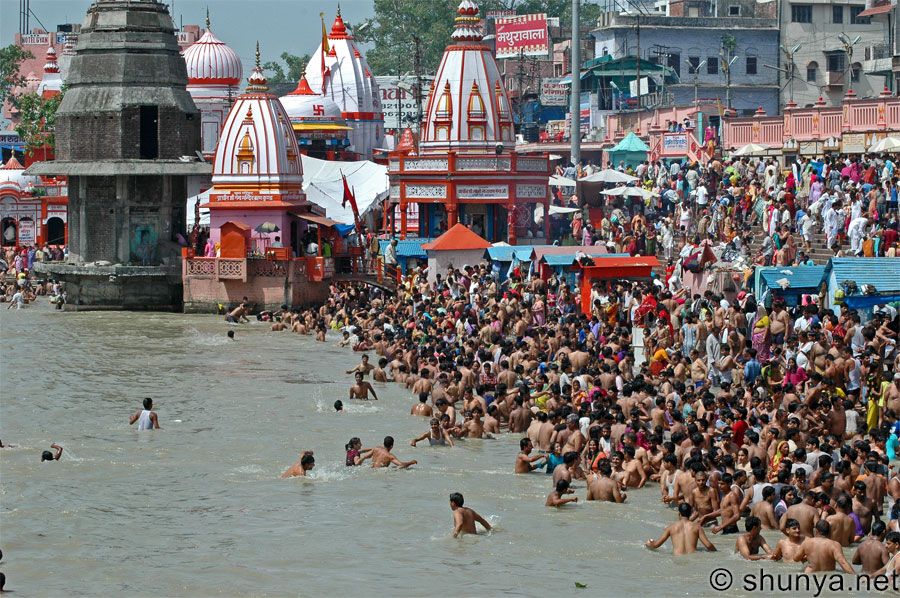 HARIDWAR, INDIA,
:
Nearly 2.5 million pilgrims and sadhus took a holy dip in the river Ganga on the occasion of third royal bath of the ongoing Mahakumbh in Haridwar on Tuesday (March 30).
Twenty-eight representative Sadhus and seers, belonging to seven sanyasi (Shaiv) akharas (Hindu orders) of Juna, Niranjani, Atal, Aahwan, Anand, Mahanirvani and Agni were the first, who took bath at Brahmkund area of Har-Ki-Pauri, the main bathing ghat, on the occasion of Chaitra Purnima, which has been declared as a royal bath for the first time.
Sanyasi akharas were followed by thousands of sadhus. Hundreds of thousands of devotees were seen standing on both sides of the road with folded hands braving scorching heat to witness the procession.
Other bathing ghats of Haridwar and Rishikesh were also flooded with pilgrims since early morning. This was the third royal bath of the ongoing Mahakumbh mela that began on January 14 with Makar Sankranti. Eleven major baths, including four royal baths were scheduled during the Mahakumbh.
The fourth and the last royal bath will be held on April 14.