From
Bangladesh Independent News Source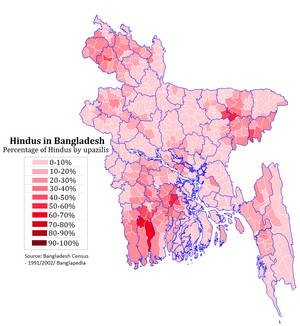 Our Correspondent, Joypurhat

'Bangladesh country of all religions and every one will live in peace and harmony,' said Advisor H T Iman at agathering held at Jaipurhat Town Hall organized by Bangladesh Hindu Buddhist Christian Oikkya Parishad (BHBCOP) and Bangladesh Puja Celebrating Parishad Jaipurhat district Committee recently.

H T Imam was present there as the chief guest. Abu Syeed Al-Mahamud Shawpon Organizing Secretary of Bangladesh Awami League, Advocate Sattyendra Chandra Vokto, General Secretary of Bangladesh Puja Udjapan Committee and Abu Sayad Mohammad Hashim, Deputy Commissioner of Jaipurhat attended as special guests.

The chief guest said, Bangladesh is a country of religious assimilation. People of all religions are living together in peace. The past government failed to produce Bangladesh as a country of all religions. The present government had been able to free the country from that stigma.