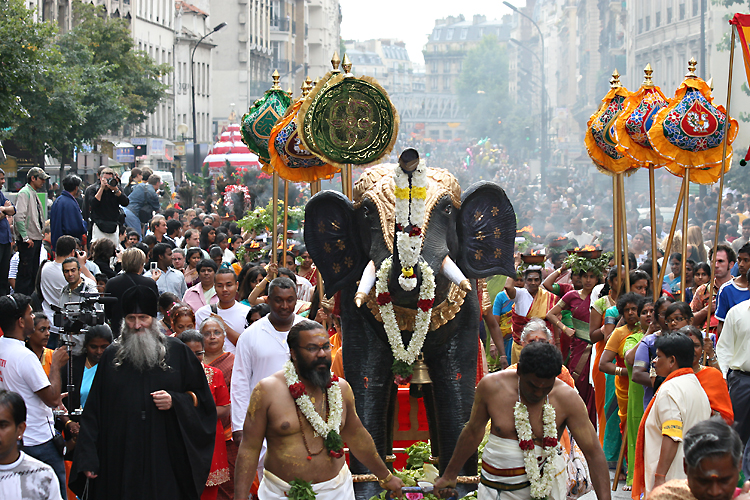 Paris' Sri Manicka Vinayaka Alayam

A daily news summary for news media, educators, researchers, writers and religious leaders worldwide.

Featured Temple: Paris' Sri Manicka Vinayaka Alayam
January 9th, 2010 Source:
www.youtube.com
PARIS, FRANCE, January 2010: Established in 1985 in the cramped quarters of a former restaurant kitchen; the Sri Manicka Vinayaka Alayam is the most well known of more than one dozen Hindu temples in France. This temple sponsors the annual "Fete de Ganesh" parade through the streets of Paris at Ganesha Chaturthi time.
To view a well done 5-minute video by Lisa Salyer entitled: "Life at Ganesha Temple" posted to YouTube on May 15, 2009, click on source above.
Posted in
Hindu Press Internationa