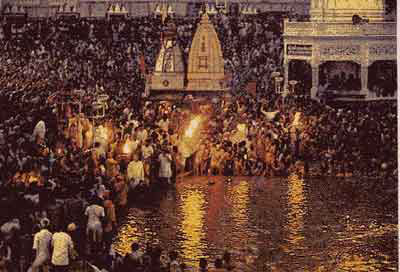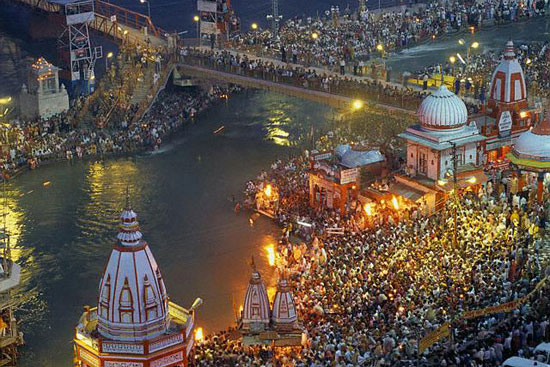 2010 Kumbh Mela @ Haridwar (India)

In Haridwar, All Set for Kumbh Mela
January 16th, 2010 Source:
www.ddinews.gov.in
HARIDWAR, INDIA, January 12, 2010: Thousands of devotees arrived in Haridwar to celebrate the first Kumbh Mela of the century this Thursday. On this day, over 25,000 are expected to take a dip in the river Ganga on the auspicious occasion of 'Makar Sankranti'- the day marking the decline of winter.
Eighty thousand people have already reached the city, including members of different religious orders. The state government has requested support from the Centre, as well as neighboring states in managing municipal administrative and security arrangements. Uttarakhand's Chief Minister, Ramesh Pokhiryal Nishank, has advised that successful conduct of the Mahakumbh fair is of utmost priority to his government, for which heavy security has been put in place. There will be tight security measures, including CCTV camera surveillance, as well as deployment of 1000's of security forces to ensure an incident-free fair. Security measures along the Delhi-Haridwar national highway include 17 new police outposts.